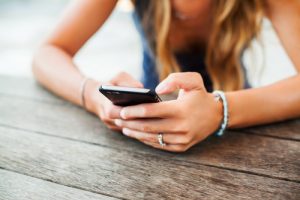 The origins of online dating can be traced back to 1959 when the concept was run through an old IBM computer, yet the first dating site didn't hit the web until 1995. Today, there are over 2500 dating websites and apps targeted to singles looking for the love of their life or simply the flavor of the day. However, safety precautions need to be implemented when it's easier than ever to connect and share personal life information with nearly 60% of the global population at the click of a button. But what can you do to be safe when dating online and how can the right Michigan private investigator help?
Use Reputable Sites
Online dating is a huge industry and dozens of new apps and sites seem to pop on the web monthly to target their specific niche. While the thought of joining those may seem exciting, it's not the smartest or safest plan. It may sound boring, but try to stick to the tried and true… at least for a while. Match, Christian Mingle, eHarmony, Bumble, and Tinder are still around because their formula works. You can still make the jump. Just be sure to use the safety net.
Protect Your Contact Information
Google has approximately an 87% share on search engines, so chances are that cute girl you met online the other day is just a few clicks away from checking up on you. And that's fine if the interest is mutual and you're working towards a deeper connection. But your name and personal information is not something you want to display on your profile. Opt instead for a catchy user name or variation of your real name to throw off potential stalkers and looky-loos.
Use the Report Function When Necessary
Reputable and legitimate websites in general (not just dating sites) take harassment very seriously and will not put up with continued disrespect, aggression, or any form of illegal activity. They also provide a report and block function for their users. Take advantage of that if you feel pressured or uneasy.
Play Detective to Verify Claims
Online scams are rampant which means online scammers are as well. According to the FTC, Americans lost over $200 million to romance scams in 2019 which was a 40% increase from just the year before. Scammers can hit anyone anywhere and love to prey upon kindhearted people looking for authenticity or affection. Don't feel bad if you've fallen for one of their lines in the past, just plan ahead to avoid further repeat performances. Always do a reverse image search to see if their listed picture is actually them. And once you do get a name and location, run a background check to ensure they're who they claim to be. Their main plays include luring their victims off the website, getting personal contact information, and asking for money or gifts–often for emergency situations. It's all a scam.
Plan and Prioritize Safety with Physical Meetings
Once you've agreed to meet offline, plan and prepare accordingly. Make the first date in an open and public area. Always inform a friend or loved one where you'll be and when you expect to return. Arrange a "safe call" to ensure the date is going well or use it as an excuse to leave early. And drive yourself or get a ride to and from the date to avoid having to rely on someone who is still essentially a stranger, at least physically. If you need help with the detective part, give us a call to connect with the right Michigan private investigator.