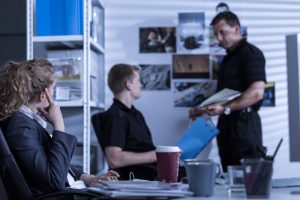 Searching online for important information on others can only get you so far without falling into a rabbit hole or ending up with persistent headaches. The private investigative services industry has grown at a rate of 21% between 2010 and 2020, and it's expected to grow another 8% through 2028. The reasons for hiring a Michigan private investigator vary but you'll need to do some research and ask the right questions to make sure you're hiring the right one for your needs.
Check Their Credentials
Many investigative services will offer a range of services, but most individual private investigators specialize in a specific category or field. So you'll need to make sure they can handle your needs. A PI specializing in missing persons may not be the best option to discover whether their boyfriend is cheating. Ask questions regarding their professional experience, background, and ask to see their resume to ensure they can help you find the answers you need.
Discuss Their Client Care and Make Sure They're Licensed
Confirm how and when they'll communicate with you. A good private investigator will work at least 40 hours a week but that may include more than your case. They should still be able to answer or respond to your calls, texts, and emails around your schedule which may be outside of their business hours. Verify who will be working on your case and if a team or manager will be assigned. And confirm their license and experience is active and legitimate. A professional investigator in Michigan must have at least three years of relative work experience or a bachelor's degree in a legal relevant field. The right PI will have no problem providing evidence of those qualifications.
Obtain and Check on Customer Referrals and Testimonials
Private investigators handle sensitive information and need to be able to provide their customers with the most professional care possible as many issues are highly emotional and require thinking outside the box to get the necessary answers to wrap up the cases. Any agency you're seriously considering must be able to provide customer referrals and testimonials on request. If they have to think about it, make calls first, or provide other excuses, pass immediately and keep looking. Most clients will be willing to discuss the agent's professionalism without disclosing confidential facts about their case.
Dive Into Their Online Presence and Social Media Accounts
Any reliable and professional investigative service is going to have an online presence. They should have a professional but easily accessible website and social media accounts at the very least. Be sure to dive into those sites prior to meeting with them to get some answers verified prior to asking them directly. Comprehensive reviews may also be listed on sites like Facebook, so weigh the pros and cons carefully. You can also check into their BBB rating and see if they're listed on scam alerts or other warning sites that can't easily be scrubbed.
Discuss and Verify Pricing Expectations for Your Case
Cost can be a sensitive issue regarding investigative services, but it's important to get the particulars cleared upfront. There may be extra costs involved over the expected hourly or package deal. Extra fees may include hotel stays, club admissions, or travel expenses. All of that must be cleared by the client prior to being incorporated into the surveillance. When you're ready to discuss your needs with the right Michigan private investigator, we're just a call away.