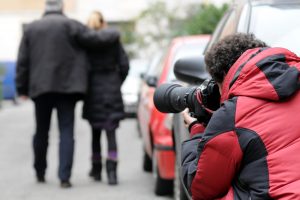 Everyone has their secrets, but some can ruin even the best relationships–whether those are rooted in romance, business or legal needs. Hiring a private investigator can be one of the easiest and most effective solutions to finding out even deeply hidden information fast. As of 2018, there were approximately 94,000 private investigators nationwide, but they're certainly not all equal. So you'll need to ask the following questions before hiring the right private investigator.
Are You Licensed?
Most states require a private investigator to be licensed, and that's a legal requirement in Michigan. Any decent PI will provide their license information upon request. Ask for the information and be sure to verify any licensed private investigator in Michigan that you consider hiring.
What Is Your Area of Expertise?
It's important to dive into your potential private investigator's background to see if they're a good fit. Ask about their experience and preferred case types or area (s) of expertise to see if they've worked with your type of case before. If not, consider moving on. A PI who deals with a lot of adultery cases may also be familiar with custody concerns, but one who deals primarily with medical malpractice may be out of their element when it comes to getting someone's kids back. You want a focused PI who knows what they're doing and can make some tough decisions if necessary.
Do You Have References?
A reputable private investigator will be able to provide a list of references upon request. It's important to ask for that to verify their professionalism and abilities. If the PI makes excuses or drags their feet when asked, consider that a red flag and look elsewhere.
What Are Your Limitations and Will You Guarantee I'm Happy with the Results?
It's normal for most businesses to have specific operating hours, but that's a red flag when it comes to the right Michigan private investigator. They may list hours on their office door, but they should still be available to put in evening or weekend hours as needed to work on your case. A licensed private investigator in Michigan has to follow the law, so they'll likely be open to working with local police and your attorney or the court systems if needed. There is no guarantee you'll be pleased with the results, however. A private investigator's purpose is to find evidence providing the truth. The results may end up disappointing you in the end. Any PI who immediately promises you'll be happy when all is said and done isn't being truthful.
What Is Required on My End?
When you meet with a potential private investigator, you'll need to explain your case. From there, they'll admit if they can handle it and ask for some more background info if they're willing or able to take it. While the PI will be the one doing the work, he or she will still need specific information, like why you think your boyfriend is cheating, to obtain the truth and hopefully get you favorable results. That information will be disclosed on an individual basis. It will be info you'll likely have easy access to and it's essential to provide that information as soon as possible to ensure the process runs smoothly from beginning to end. Give us a call to connect with the right Michigan private investigator for your needs.