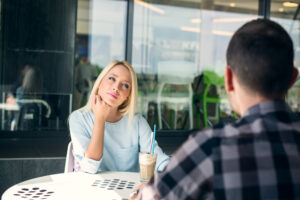 White lies, sweet lies, half-truths, slight stretch… those are all excuses for fabricating falsehoods. According to one major relationship study, people lie to their partners about five times per week on average. And yet, there's nothing sweet, half, or slight about being convinced the person you care about romantically is unattached elsewhere when they're rea
lly married. Fortunately, there are some ways to get the absolute truth. And if you hit a roadblock, private investigators can find out if someone is married or divorced.
Dive Into Social Media
Social media is a powerful tool to find out personal details about anyone in your personal or professional circle. One solid and effective way to discover a hidden relationship is to search for your interest on several social media platforms. Facebook, Twitter, TikTok, Instagram, YouTube, and LinkedIn are good places to start. But don't just stop when you find their main account or the one you're already connected to. Search their name in the search bar to see if they've been mentioned elsewhere… by say, a wife, girlfriend, kids, neighbors, old classmates, business colleagues, or church members. You can find out a lot more that way than just trusting their words.
Check Registries
Gift registries are active for up to 10 years on average. So if a wedding occurred between five and ten years ago, you're likely to find that hard evidence through
any of the major registry retailers. Consider checking Amazon, Etsy, Macy's, Pottery Barn, Target, The Knot, Walmart, and Williams Sonoma.
Access Marriage Records
Marriage and divorce records are public records, but you may need to jump through some hoops to access them. Depending on the state or county requirements, you may have to have been a witness or the marriage may have to have taken place within a specific time frame. You can request access at CDC.gov or go to https://staterecords.org/vital/marriage to pay a small fee for the information. Divorce records may also be included.
Run an Advanced Background Check
If someone has access to the internet, there's likely a record somewhere on them. There are loads of background websites for public access. Most require some form of payment for more than a basic name and area location. BeenVerified, PeopleFinders, Spokeo, and TruthFinder are some of the most popular options. They at least provide name, potential or last reported address, phone number, possible relatives, and hints to marital status. The paid versions are considered advanced searches. For truly advanced checks, however, you may need to enlist the pros.
Contact a Private Investigator
Checking social media and registries can result in rabbit holes and time-consuming efforts. Public background checks and public records can lead to headaches. Fortunately, private investigators can find out if someone is married or divorced without you having to lift a finger. Their experience and digital access can ensure the right advanced background checks are completed and all relevant records are scoured so you get the answers you need and deserve. Give us a call when you're ready for the facts.